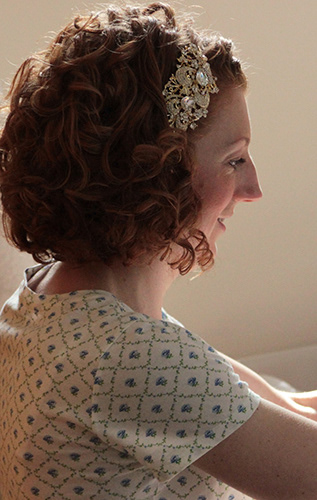 Living in Oswestry, Shropshire, I work from my desk as a freelance designer, illustrator and vintage-china entrepreneur.
After achieving my BA (hons) Illustration degree from Camberwell College of Arts in 2006, I began a career in children's publishing, which I'm proud to say I still love and continue to develop all the time. I have worked as a permanent member of staff for Redan Publishing, John Brown Media and Pearson Education as a designer (of various levels) across many different titles, brands and characters.
Now I enjoy working for myself, for some of the same brands and characters as before, but I now also spend time working on
StreetpartyVintage.com
, which is a vintage china-hire business that my husband and I run together.
When not working, I am usually pulling a trailer on the back of my bike with a little man called Sidney and a little lady named Harriet sitting in the back.
As you will see from my Projects page, I will happily apply myself to any design task, from straight graphic design to art-direction and story-boarding, to typography and illustration - and whether your project is intended for print or web.
I look forward to working with you, and thank you for reading!
Sarah